One Planet – One People
The One Planet – One People project aims to share with you and all other people, to work together and to inspire each other for a better world
– each based on their own intention and enthusiasm. To this end, we organize International Meetings, Exchanges and Workshops.
By paying attention to each other's good and promising ideas we stand strong. Together we take responsibility for now and for the future.
If we work together with respect, regardless our differences, without working against each other, much is possible.
From unity and respect we can bridge differences and embrace each other:
UNITY IN DIVERSITY
Summer 2021
There are numerous inspiring projects and organizations that are committed to a healthy environment and a better society for future generations.
One Planet – One People stimulates and connects all those initiatives.
This summer at Centre Lothlorien several international courses are organized and we invite you to take part.
July 18-24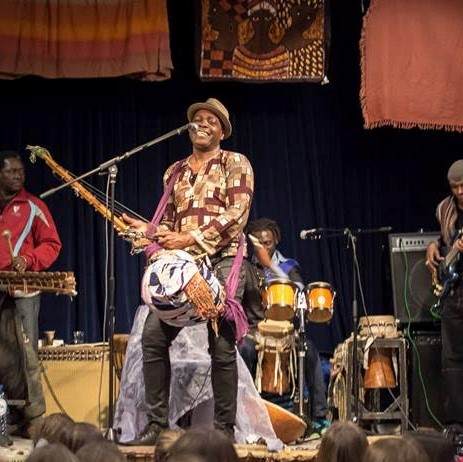 Victor introduces you to West African rhythms, singing and its background in an accessible way in his weekly program!
Victor is a singer, composer, ngoni player and djembe player. A performer with a unique voice and music.
His music has influences from different music styles and melodies from the Caribbean region to the coast of West Africa.
The core of his music is reggae, but his repertoire carries influences from far beyond the borders of the reggae area.
Sams is a world music artist with a peculiar musical story of his experiences and his reality.
Read More
August 8-14
In the small villages in Guatemala often there are no medical facilities and the locals depend on the care of the elders and their ancient knowledge of herbal medicine.
Grandmothers Tomasa and Poxita are travelling to Centre Lothlorien to share their knowledge and wisdom.
The week includes teachings about herbal medicine, massage techniques and ceremony and the grandmothers will take you on their walks through nature and teach you to look differently at everything you encounter.
The proceeds of the week are for the IXPIYAKOK IXMUKANE healing center in Chichicastanengo, Guatemala, which has been realised by grandmother Tomasa with help from One Planet – One People.
Read More
June 20-26, July 11-17, August 8-14 and 15-21
If everything goes well, slowly the world turns back to normal, meaning that we will be consumed by our everyday concerns.
Yoga and Ayurveda go hand in hand to teach you how to prepare yourself for the hectic daily life.
This summer in different themes the courses help you to rediscover and reprogram yourself.
By integrating habits in your livestyle and learn ancient techniques, you can live healthy and happy, no matter what live throws at you.
Read more