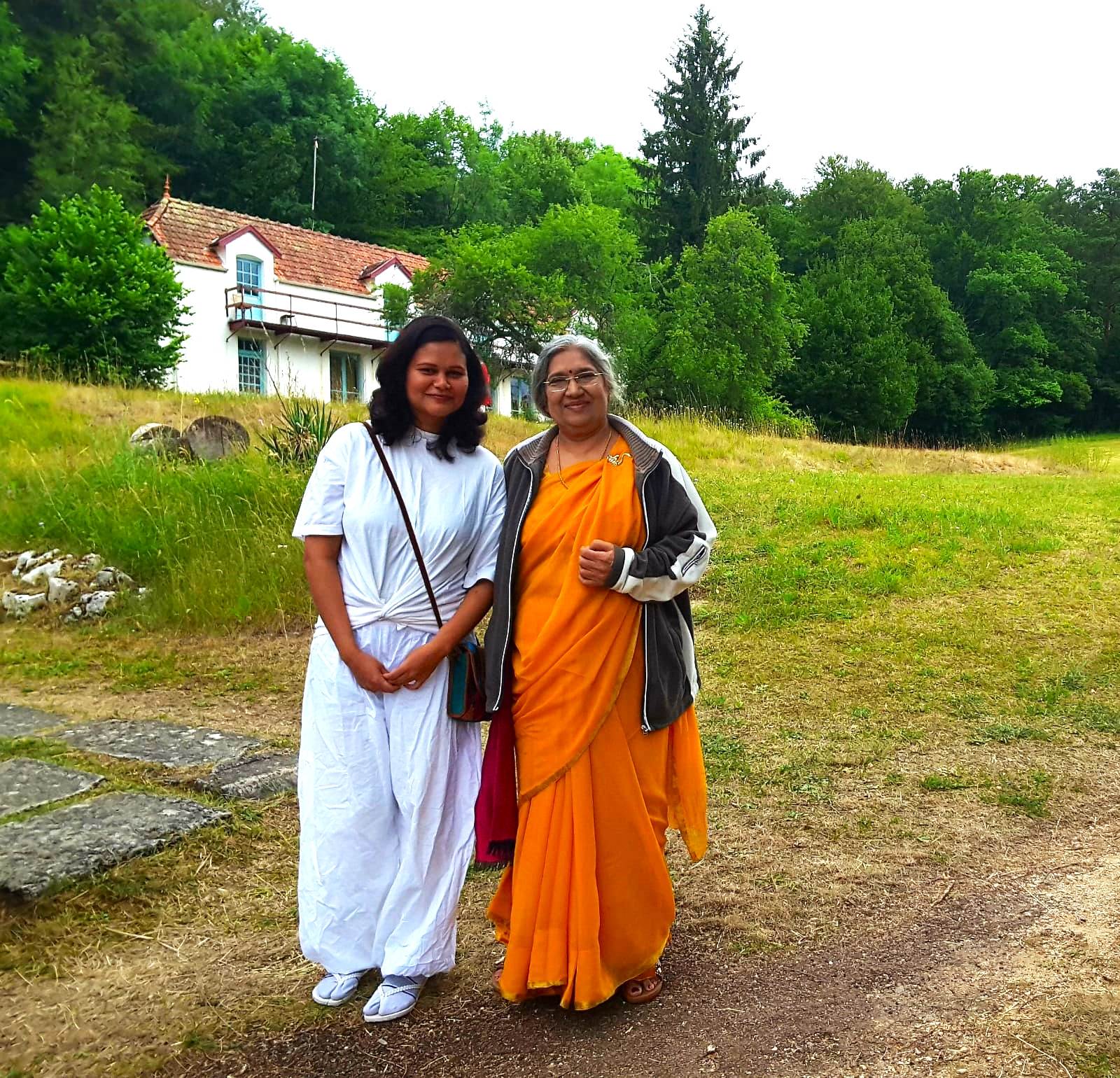 One Planet – One People
The One Planet – One People project aims to share with you and all other people, to work together and to inspire each other for a better world – each based on their own intention and enthusiasm. To this end, we organize International Meetings, Exchanges and Workshops. By paying attention to each other's good and promising ideas we stand strong. Together we take responsibility for now and for the future. If we work together with respect, regardless our differences, without working against each other, much is possible.
From unity and respect we can bridge differences and embrace each other:
UNITY IN DIVERSITY
International week with Dr. Hansaji Yogendra from India
August 21 – 26 2022
We are happy to announce that Hansaji Yogendra is coming to Centre Lothlorien.

Maa Hansaji is director of The Yoga Institute in Mumbai, the oldest organised Yoga center of the world. She is the Guru of Pinky and Richard and the inspiration behind the 1-month Yoga Teacher Training Course that is being organised at Centre Lothlorien since 2019.
Maa Hansaji is the living example of the 'Yoga Way of Life' which is quite what One Planet – One People stands for.
All her life Maa Hansaji has made effort to simplify the knowledge of ancient Yoga traditions and make it available for everyone. She is a great inspiration to many people in India and with her television programs and media she affects many lives all over the world. She is a warm loving woman who has answers to all questions and has advice for every person in any situation.
In this international retreat Maa Hansaji will meet with her followers and old students from The Yoga Institute who are staying in Europe.
A full yoga program is offered to help you return to yourself, balance your mind and build on a positive attitude. With daily lectures from Maa Hansaji and the opportunity for a personal consultation.
During the activities we will make use of the beautiful nature-surrounded estate of Centre Lothlorien as it is the perfect place for a relaxing and inspiring retreat.
Will you join? Sign up or send an email to [email protected].
Highlights
– Activities from Monday to Thursday
– Daily live sessions of Maa Hansaji
– Opportunity for a personal consultation with Maa Hansaji
– Walking meditations in the beautiful soothing natural environment of Centre Lothlorien
– Exchanges with Yoga practitioners from different European countries.
For more information visit www.centrelothlorien.com