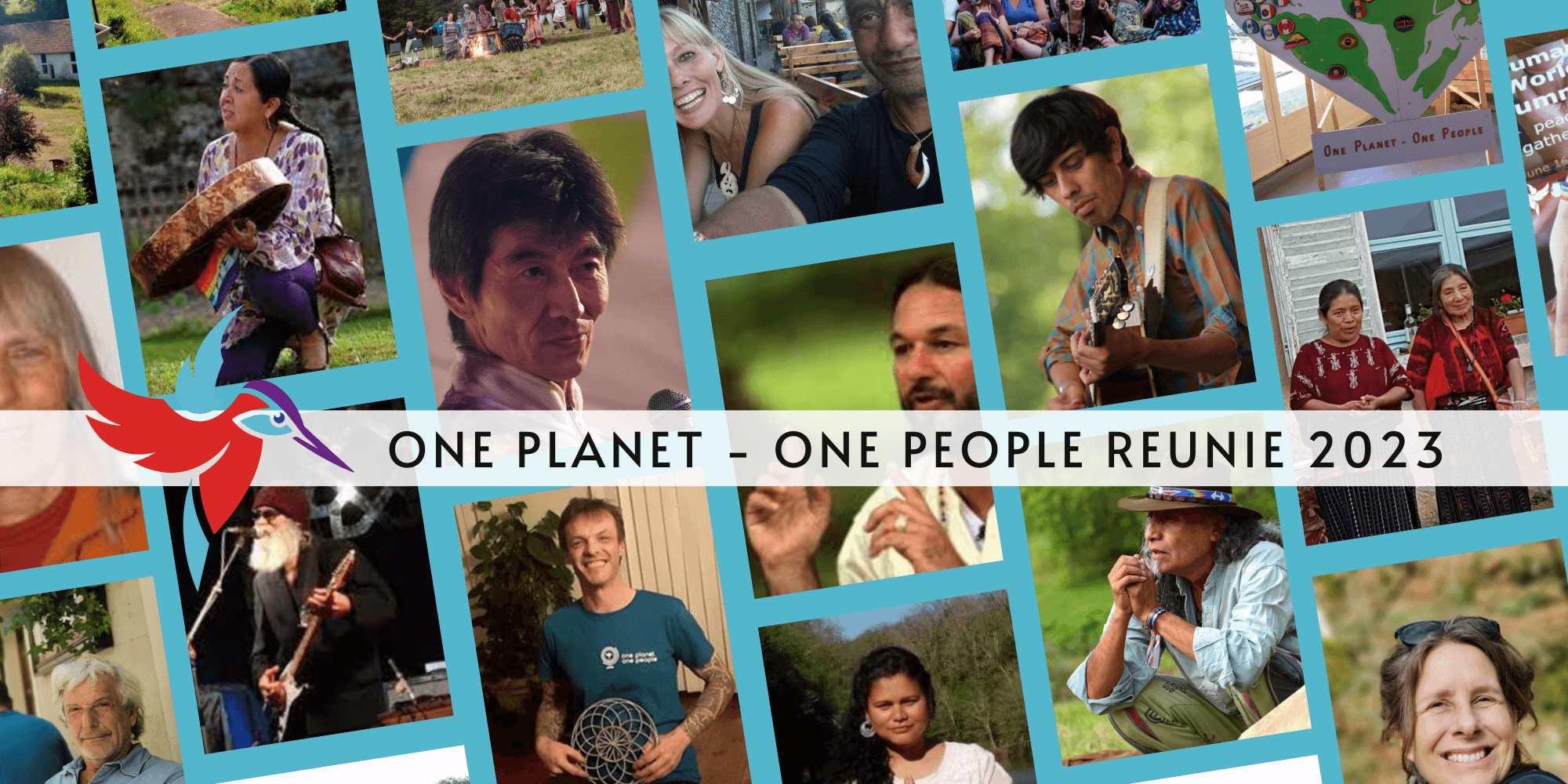 One Planet – One People
The One Planet – One People project aims to share with you and all other people, to work
together and to inspire each other for a better world
– each based on their own intention and enthusiasm. To this end, we organize International
Meetings, Exchanges and Workshops.
By paying attention to each other's good and promising ideas we stand strong. Together we
take responsibility for now and for the future.
If we work together with respect, regardless our differences, without working against each
other, much is possible.
From unity and respect we can bridge differences and embrace each other:
UNITY IN DIVERSITY
Summer 2023
From August 13 -20 One Planet – One People reunion
Since 2011 we organized many international events, activities, meetings and more. This year we
planned an event for all those who joined in to meet again, to exchange and share.
The program for this week is still under construction, we wil keep you informed on this website who
are coming is.
What we can tell already:
Maya Grandmothers Tomasa and Poxita – they have the week before (6-12 august) a Maya Medicine
program, will participate the first few days. We are in contact with Billy TK, Maori-elder from New
Zealand, Tatsuhiko Kimori from Japan, Martha Llanos from Peru and Lourdes Carillo, Wixari
grandmother from Colectivo Wixari in Mexico and many others. Roberto Lopez will join in as well as
Maurice Mooijman, Richard Hoofs, Fredy Wamelink, Lucas Slager, Pinky More, Richard Slager and
more will be known soon.
Make your reservation now already, for the possibility to be part of this week is limited!
Cost for the program: € 200,- and you can choose your accommodation (room, cabin, camping,
hotel)
Looking forward to meet!